Meet our experienced office staff
Our warm and friendly office staff makes you feel welcome, ensures that you are scheduled as quickly and conveniently as possible and answers your insurance and treatment questions. We are never too busy to care for your needs and concerns.
Tracy Myatt, Practice Administrator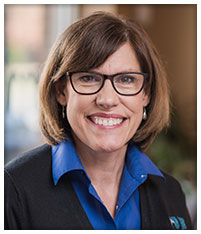 "I enjoy organizing processes and making the business run as efficiently as possible so everyone can perform to their greatest potential. I love working with patients from the second they walk in the door throughout their entire appointment, helping them achieve the best possible dental care. A seamless financial process is especially important to me.
"I've been with ADW since 2000. In my free time, I enjoy biking, reading, knitting, decorating and following Ohio State Football! I love being close to my three grown children and my four incredible granddaughters!"
Faye Roberts, Front Desk Manager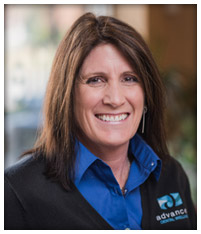 "I began my dental career 35 years ago on the clinical side of dentistry because I loved the idea that changing a patient's smile could transform their life. Getting to know our patients and making them feel at home while they are in our care is especially enjoyable for me. It's nice to ease someone's fears and concerns when it comes to their dental needs.
"I've been in dentistry since 1982 and here at ADW since 2008. I love being creative, especially when it comes to decorating my home. My family and I enjoy boating and getting together to spend time outdoors."
Janet Powell, Dental Assistant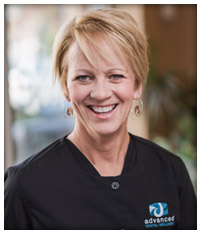 "Making people laugh and smile has always come naturally to me. What better way to help others feel comfortable about being at the dentist than creating a beautiful and healthy smile? Providing patient care and comfort while delivering the best dental experience is something I am proud of. I believe dental health is the gateway to overall health and l love helping patients achieve that.
"I started my dental career here at ADW in 1991. Spending my free time with family and friends brings the greatest joy to me. I love decorating my home and shopping!"
Jennifer Siefker, Registered Dental Hygienist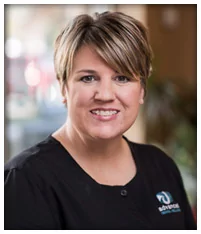 Jennifer always knew she wanted to be involved in healthcare and loved how focused the care is in dentistry and how you can really have an impact on a patient. "I enjoy building relationships with patients and their families and watching them grow. I believe it's important to help people realize how important oral health is to their overall health." Jennifer was been with ADW since 2002 and loves spending time with her family and friends, traveling to the sporting events with her three boys and finding new projects to do around the house
Kelly Glass, RDH, Registered Dental Hygienist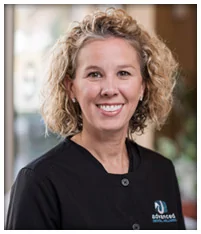 "Since I was young, I've enjoyed going to the dentist. I wanted to do something in the medical field so I took my love of dentistry and working with people and made it my career! Dentistry allows me to build relationships with my patients. I especially love educating patients and helping them achieve and maintain the healthiest smiles possible!
"I've been with ADW since 2003. In my free time I enjoy being with my husband and two boys on Lake Erie and taking yoga and spinning classes."
B.A.: Psychology, OSU College of Dentistry
B.S.: Dental Hygiene, OSU College of Dentistry
Melissa Woodard, Registered Dental Hygienist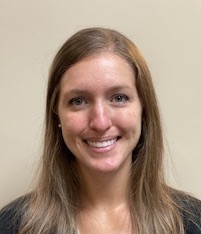 Ever since I was young, I've had a strong interest in healthcare. It's in my nature to put others' needs first and care for them. Pairing that alongside my enjoyment of educating people on things I'm passionate about, I found my love for hygiene. My favorite part of my job is helping my patients feel confident in their smiles, while building trusting relationships with them and their families.
In my free time, you'll most likely find me in the gym or spending time with my husband traveling or watching football. Baking for friends and family, and reading are two of my other favorite hobbies.
Danyelle Adams, EFDA CEREC Design Specialist (Tooth Artist)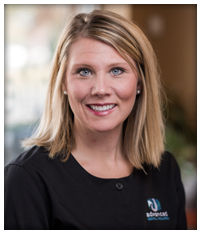 "I was inspired by my childhood dentist to work in an industry that still has a personal touch. I really enjoy helping patients reach their overall goals for their teeth. Helping people love their smile again is something I am especially proud of.
"I've been working in the dental field since 2004. I've been with ADW since 2016. I love spending time outdoors with my husband, two kids and my schnauzer, Gus. In my spare time, I scan Pinterest to find crafty things to do around the house."
Sarah Neumeister, EFDA CEREC Design Specialist (Tooth Artist)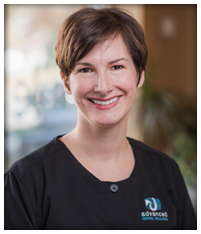 "I began working in a dental office during my senior year of high school. My career evolved into becoming an EFDA when I discovered that dentistry could be an outlet for my creativity. I believe that beautiful tooth art means that the work should go 'unnoticed'. No one wants to hear, 'Wow! Nice crown on your front tooth!' The industry is constantly changing and I love the challenge of learning new technology.
"I enjoy having a flexible work schedule, my coworkers and the artistry involved with dentistry. I've been working in the dental field since 1996. I've been with ADW since 2015. In my free time, I am definitely a runner! I also like doing Pilates and skiing when the weather permits."